Reilly White

Associate Professor - Finance – Anderson School of Management
Reilly White is a tenured Associate Professor of Finance and Endowed Bank of America Lecturer at UNM's Anderson School of Management.
Along with teaching MBA students, Dr. White serves as the University Outreach Chair for the CFA Society of New Mexico, Chair of the Cassidy CFA Scholarship, and the Bank of America Endowed Lecturer. Prior to his career in academia, Dr. White worked as an analyst for a large Boston-based bank, where he learned a great deal about company analysis, funding, and the importance of maintaining ethical leadership.
In addition to his PhD from the University of Connecticut, Dr. White graduated summa cum laude from the University of Massachusetts-Dartmouth.
Research
His research focuses on local, national and international finance, pensions, corporate finance, poverty, and cryptocurrencies. He also can speak generally about real estate, economic and finance market trends and outlooks.
Dr. White has published in numerous journals, including Physica A, Journal of Corporate Finance, Journal of Banking and Finance, and Advances in Quantitative Finance and Accounting.
 In the last year, he has been interviewed by several media outlets for his expertise, including Bloomberg, American Banker, WalletHub, KOB-TV, and KOAT-TV. He serves as the faculty advisor and director of the $4.0 million student-run Regents' Portfolio.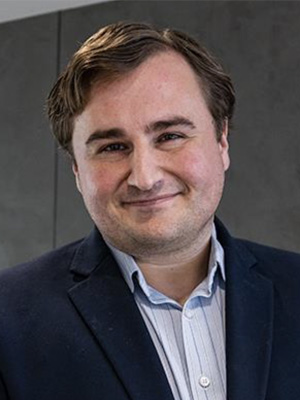 reillywhite@unm.edu
(505) 277-3403
Website
Expert Profile

Videos