David Weiss

Associate Professor - Communication and Journalism
David Weiss teaches courses in strategic communication, political communication and media studies. His research interests include media discourse, political and religious communication and the media and popular culture industries. Before his return to academia in 2000, Weiss worked in the advertising agency business in New York City for almost two decades. He has taught in Oregon, Ohio and Montana, and is thrilled to be back at UNM, where he earned his Ph.D. degree in 2005. 
Research
Weiss characterizes himself as a critical scholar of the discourse, structures and societal impact of the media and popular culture. The "elevator talk" description of his scholarly pursuits is quite simple: I critically investigate the roles played by the media in society. The ways that those pursuits play themselves out are, of course, more complex and multi-faceted. Specifically, the content areas in which he is most interested might best be described as "culture war" issues: mediated and other publicly communicated messages or texts that are located at the points where media, language and popular culture intersect with the most powerful issues and institutions of our time: religion, politics, law, sex and sexuality, gender, and/or race and ethnicity.

To date, Weiss's interests in these content areas has been manifested in two distinct research and publication streams: (1) political communication and, in particular, its intersection with religious communication; and (2) linguistic manifestations of identity in media and popular culture. At the moment, however, he is in the early stages of a project situated at the intersection of media theory (specifically, normative theories of journalism) and the political economy of media.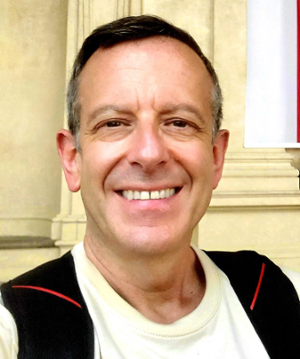 davidweiss@unm.edu
(505) 277-5305
Website
Expert Profile

Videos