Gabriel Sanchez

Associate Professor - Political Science
Executive Director, UNM Robert Wood Johnson Foundation Center for Health Policy
http://healthpolicy.unm.edu/
Director of Research, Latino Decisions - http://www.latinodecisions.com/
Director, American Economic Association Summer Training Program
Gabriel Sanchez joined The University of New Mexico faculty in 2005 after graduating with a Ph.D. from the University of Arizona. His research focuses on the political behavior of racial and ethnic populations in the United States, Latino health policy, and the congressional behavior of Latino and African American members of congress. Sanchez has been the principal or do-principal investigator on several large scale surveys including the Latino Decisions National Poll on Health Care Reform (209) and the Collaborative multiracial post-election study (2008).
Sanchez is teaching an undergraduate course in American Politics for the spring 2016 semester.
He is the co-author of "Hispanics and the U.S. Political System," one of the most popular Latino politics textbooks in use in colleges today. He edited "Latinos and the 2012 Election: The New Face of the American Voter."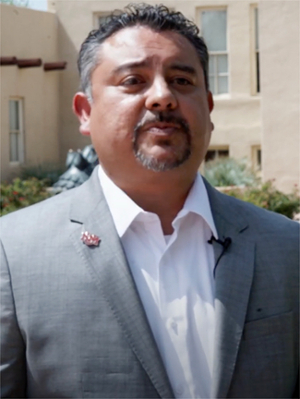 sanchezg@unm.edu
505 277-5104
Website
Expert Profile

Videos
New Mexico was one of the few "Swing States" in Barack Obama's 2008 presidential win. Will New Mexico play a pivotal role as well in 2012? UNM assistant professor Gabriel Sanchez examines this question.