Maryam Ahranjani

Associate Professor - School of Law
Areas of Expertise: Constitutional, criminal and education law, criminal law procedure
Associate Professor Maryam Ahranjani teaches in the areas of constitutional, criminal and education law. She chairs the law school's Admissions and Financial Aid Committee and serves as the advisor or co-advisor to the Marshall-Brennan Constitutional Literacy Project, Immigration Law Student Association, Law Students for Equity & Inclusion, and Moms of Law.
Prior to joining the faculty at in 2016, Ahranjani served as an international legal consultant in Guatemala City. She worked for the American Bar Association Rule of Law Initiative, U.S. Department of State, and U.S. Agency for International Development on rule of law projects related to civic education, human rights and youth migration.
She also previously taught and worked at American University Washington College of Law (directing the National Marshall-Brennan Constitutional Literacy Project and the Program on Law and Government), the University of Pennsylvania Law School, and several law schools in Latin America.
Ahranjani currently serves as the Reporter of the ABA Women in Criminal Justice Task Force, the Chair of the AALS Section on Education Law, and an appointed member of the ABA Standing Committee on Public Education.
Ahranjani was selected for a University-wide award (New Faculty of the Year) in 2020. In recognition of her scholarship, teaching and service at the law school, Ahranjani was awarded the Don L. & Mabel F. Dickason Professorship for a three-year term (2019-2022).  The Education Law Association recognized her in 2019 with the Steven S. Goldberg Award for Distinguished Scholarship.
Research
Ahranjani's research interests include the ​intersection of criminal law/procedure and the constitutional rights of students, particularly vulnerable students. An internationally-recognized expert on education law, Ahranjani has authored numerous book chapters, law review articles, and other articles. She is a co-author of the textbook Youth Justice in America (2nd ed. 2014), her work has appeared in The Journal of College and University Law, Hofstra Law Review, South Carolina Law Review, Denver University Law Review, American University Journal of Gender, Social Policy & the Law, and The Washington Post.
 Ahranjani has two law review articles coming out in late 2020: School "Safety" Measures Jump Constitutional Guardrails (Seattle University Law Review) and "Toughen Up, Buttercup" vs. #TimesUp: Challenges Faced by Women Criminal Lawyers" (Berkeley Journal of Criminal Law). She is also working on a chapter exploring the purposes of education for a forthcoming Bloomsbury Press book.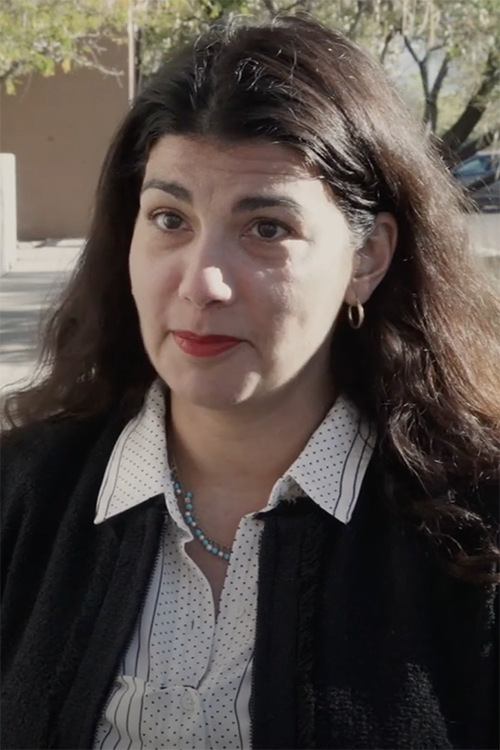 mahranjani@unm.edu
(505) 277-2113
Website

Videos