Lonna Atkeson

Director - Center for the Study of Voting, Elections, and Democracy, Institute for Social Research
Research Areas - American Politics, Survey Methodology
Dr. Lonna Atkeson is a Professor of Political Science, Regents' Lecturer, and Director of the Center for the Study of Voting, Elections and Democracy and the Institute of Social Research at the University of New Mexico. 
She is a member of the MIT Data and Election Science Board (MEDSL) and the American National Election Studies (ANES) Board of Overseers. 
Her research has been supported by the National Science Foundation, the JEHT Foundation, Pew Charitable Trusts, the Golisano Foundation, the Thornburg Foundation, the New Mexico Department of Transportation, the New Mexico Secretary of State, and Bernalillo County, New Mexico.
Dr. Atkeson received the Mentoring awards from The University of New Mexico and the Political Methodology Section of the American Political Science Association, as well as the Jack Taylor Best in Government Award from Common Cause New Mexico and the Distinguished Service Award for Outstanding Initiative in Promotion Election Integrity from Verified Voting New Mexico and United Voters of New Mexico for her work in Election Administration.
Currently she is an associate editor for the top ranked journal Political Analysis and is the election analyst for KOB-TV. She received her BA from the University of California, Riverside, and her Ph.D. from the University of Colorado, Boulder.
Research Interests
Dr. Atkeson is an internationally recognized expert in the areas of election science, election administration, survey methodology, public policy, voting rights, public opinion, public policy, and political behavior. She has authored or edited four books, more than 50 referred articles and book chapters, numerous policy reports and several amicus curiae briefs. She has been a consultant to the Department of Defense, the U.S. Election Assistance Commission, the Pew Charitable Trusts, various private companies and has served as an expert witness or consultant on several legal cases. She advocates for a data driven, applied social science, approach to public policy that encourages academics and practitioners to join together to exchange expertise to create an efficient, well managed, transparent, and a citizen focused public sector.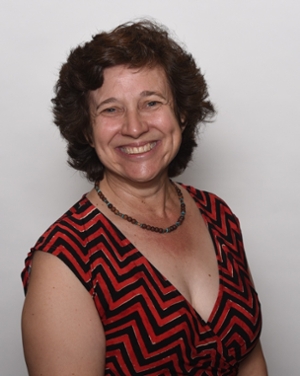 atkeson@unm.edu
(505) 277-2315
Website
Expert Profile

Videos